FPGA & ASIC Design
Delivering world-class design, verification, and packaging expertise
Our FPGA and ASIC designers ensure your design is "first time right" for every release.
Our flexible engagement models range from full turnkey services that deliver production-ready designs to staffing solutions that complement your existing team.
Take advantage of an AMD Premier Partner
As the inaugural AMD Premier North American Design Services partner, Fidus receives exclusive training, certification and early-access to tools, IP, and new silicon. This means you get top preference within the AMD support network to de-risk your projects.
As the inaugural Premier AMD Adaptive Computing Partner, our versatile (VHDL or Verilog) FPGA team achieve fabric speeds in the 100s of megahertz, timing closure at high utilization, and maximum power efficiencies.
Using the latest AMD and Intel design tools, our work includes high-end Versal™ and Agilex™ projects to cost-effective Artix™ and Cyclone™ designs. From high-speed I/O like DDR5, PCIe Gen4/5, NVMe, Interlaken, 32G+ SERDES, and DSP to optimizing a system by utilizing both Arm processors and fabric like AMD Zynq UltraScale+™/ Zynq RFSoC™ along with Agilex™ SoC's,  Fidus is the leading choice for FPGA design services.
Premier AMD® Adaptive Computing Partner member
(inaugural North American member)
Turnkey FPGA designs including documentation and verification
Expert device selection
Verilog®, VHDL, SystemVerilog
ASIC-to-FPGA conversion: Replacing low-volume or discontinued ASICs
ASIC emulation and prototyping (think 2000T)
Transceivers: MGT, GTH, GTX, GTZ
High-speed, high-complexity: Interfaces, protocols
Digital Signal Processing (DSP): Software Defined Radio (SDR), filters, echo-cancellation
Video: DVI/HDMI, MIPI, ISP, image enhancement, scaling, overlay, soft-core, format conversion
PCIe Gen 1/2/3/4, GbE, Fiber Channel, SATA, XAUI, RapidIO, InfiniBand, SerialLite, HD-SDI, Aurora
High-speed memory interface designs, including DDR2, DDR3, DDR4, QDR II, RLDRAM, Hybrid Memory Cube and High Bandwidth Memory (HBM)
Functional Simulation
Fabrication Dependent Verification
Assertion Driven
Coverage Driven
Regression Automation
Xilinx Vivado™
Vivado™ HLS
PlanAhead™
ISE®
MicroBlaze™
PicoBlaze™
EDK/SDK
Altera (Quartus® II, Max+Plus® II)
Mentor Graphics® Questa ®
NC-Sim
Verilog-XL
Synplify Pro®
Synopsys Design Compiler®
Our ASIC designers, and our packaging, and verification/emulation teams, specify and validate both full and partial designs.
Once ready, the Fidus hardware design team takes care of the PCB and assembly, ensuring your new ASIC is ready to bring-up and debug on-time and on-budget.
Expertise
Chip Architecture
Product/Design/Functional Specification Development
Feasibility Analysis
Design, Modeling, Timing Closure
Validation, Characterization, Emulation
Physical Design
Verification
Program Leadership/Management
Packaging, Chip Finishing, Tape Out
Lab Bring-Up/Debug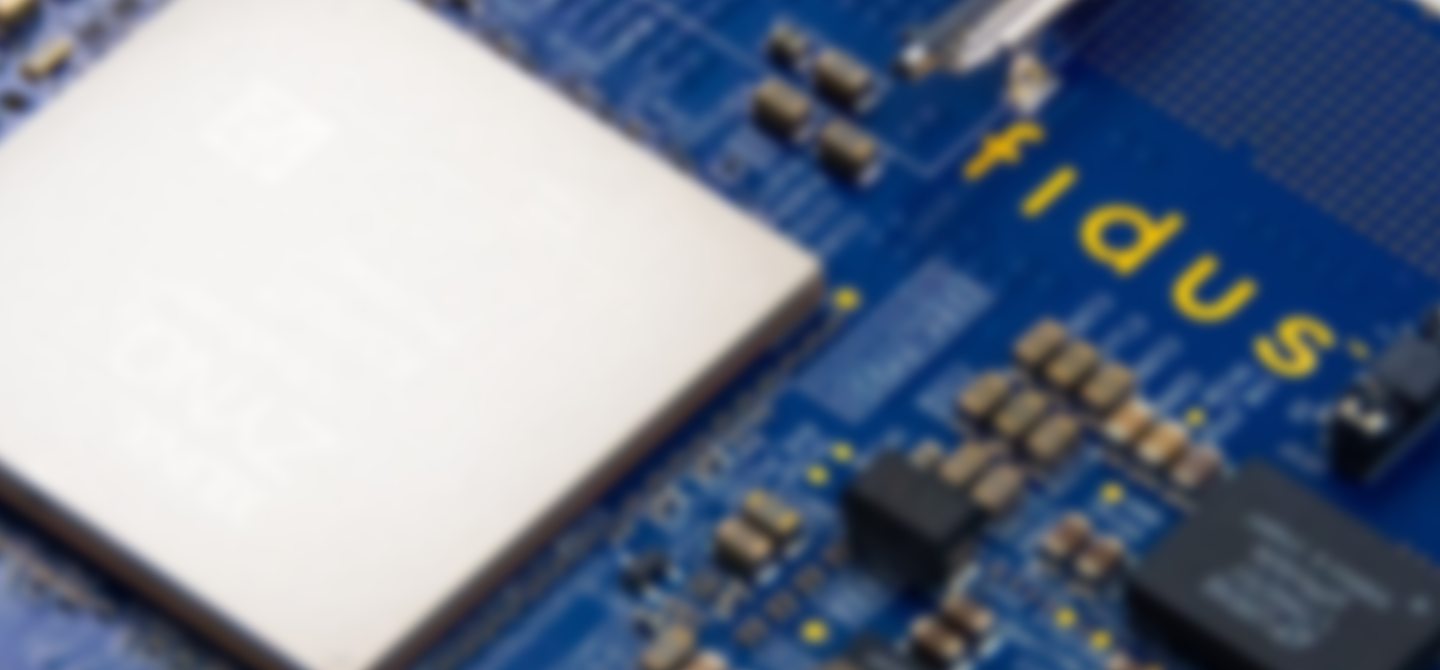 Faster time to market means faster time to benefit
Trust us to deliver on time. That's why 95% of our customers come back.
Contact us