Our commitment to you
We bring together the right team, toolset and process, to get your design to market faster.
We believe transparency builds trust
As an extension of your team, we commit to keeping you updated and informed from project start through to project completion.
First time right
By applying experience, technical knowledge, and the expertise of our people, we make sure your product performs to your expectations before it goes out the door.
Solving technical problems on any scale
From small projects to technically challenging and complex projects, we deliver. Our team of experts bring experience and advanced tools to turn your vision into a completed solution.
You choose how we work together
From supplementing your staff to full project hand-off, together we'll ensure the right delivery model to best meet your needs.
Faster time to market means faster time to benefit
Doing it right the first time means your product gets to market faster and your value increases sooner. That's why we ensure our experts and tools match your design needs perfectly.
Leadership team
As Fidus CEO and Chairman of the Board of Directors, Alan's focus is to lead the organization through an accelerated growth trajectory while continuing to advance the outstanding level of Fidus service and products. Alan has held senior leadership roles in semiconductor product and business development, with experience in marketing, sales, product lifecycle and M&A. Alan holds a degree in Electrical Engineering from the University of New Brunswick and has several patents relating to networking systems and semiconductors.

As Fidus CFO/COO and Secretary/Treasurer of the Board of Directors, Vicki has provided financial and strategic leadership throughout her 13 years at Fidus.  Vicki had previously held senior leadership roles in manufacturing, recycling, banking, management consulting and long-haul trucking.  Additionally, Vicki was Chair of Kanata North Business Association, a collaboration space in the heart of Kanata North. Vicki holds a degree in Business Administration from the University of New Brunswick, is a Chartered Professional Accountant, and is bilingual.

Scott is responsible for understanding Client requirements, generating estimates, and authoring proposal content. Scott also leads the Advanced Technology Group that understands technical trends and advises on strategic next generation technology and methods to attain the requisite experience. Fidus relies on Scott's creativity and marketing aptitude, as well as his 25 years of experience in the Design Services industry, to inform important corporate decisions. Scott holds a degree in Electrical Engineering (Telecommunications).

Cameron Redmond

Executive Vice President, Sales

A technology and professional services executive with over 20 years of product development experience, working with many of the world's NASDAQ 100 companies as well as up and coming start-ups. With a listen-first approach, followed by a candidate assessment of the best way forward, Cameron has established a track-record and reputation of trusted advisor to clients, partners, team members and employees alike.

Patrick Gurtler

Vice President, Research & Development

As Vice President, R&D, Pat leads project delivery and technical direction for Fidus product designs. Pat's early career involved designing electronic hardware and software products in telecommunications, consumer electronics, wireless, and controls industries, followed by 15 years in leadership roles managing product design and manufacturing teams around the globe. Pat holds a degree in Electrical Engineering and a Minor in Computer Engineering from the University of Calgary and holds patents in pointer detection image processing and interactive input systems within an optical waveguide.

France Todd

Director, Human Resources

As Director of Human Resources, France Todd leads the human resources operations and talent strategy team at Fidus. With over 25 years of human resources experience in high tech, France ensures the human resources programs support the goals and culture of the company. Before joining Fidus, France worked at Conversant IPM, MOSAID Technologies, and RBR. France holds a Bachelor of Education degree and an Honours Bachelor of Business Administration degree, along with certifications as a CCP – Canada and CHRL.

Mazen Matar

Director, Business Development

As a leadership team member, Mazen provides support to the strategic direction and continued refinement of Fidus' value proposition. Additionally, Mazen is responsible for the U.S. Pacific Northwest and Southwest sales territories. His academic background in Electrical Engineering combined with 15+ years of design experience across the technology stack, gives Mazen the ability to provide strategic guidance in solving design challenges. Mazen's outcome-driven focus has resulted in multiple year-over-year growth in the territory, and continued growth in Fidus capabilities and delivery.

Jodi Moore

Director, Project Management

Jodi Moore, Director of Project Management, brings over 20 years' experience spanning high tech, defense, and construction. She holds her Project Management Professional (PMP) designation from the Project Management Institute. Jodi leads by encouraging a collaborative approach to managing projects: this attention to close relationships with customers is key to successful projects. Her strong resource allocation management skill ensures the right person for the job every time. She is a core contributor to Fidus' culture of trust, respect, and excellence.
Board of directors
Alan Coady

Chairman of the Board, President & CEO

Vicki Coughey

CFO, Secretary & Treasurer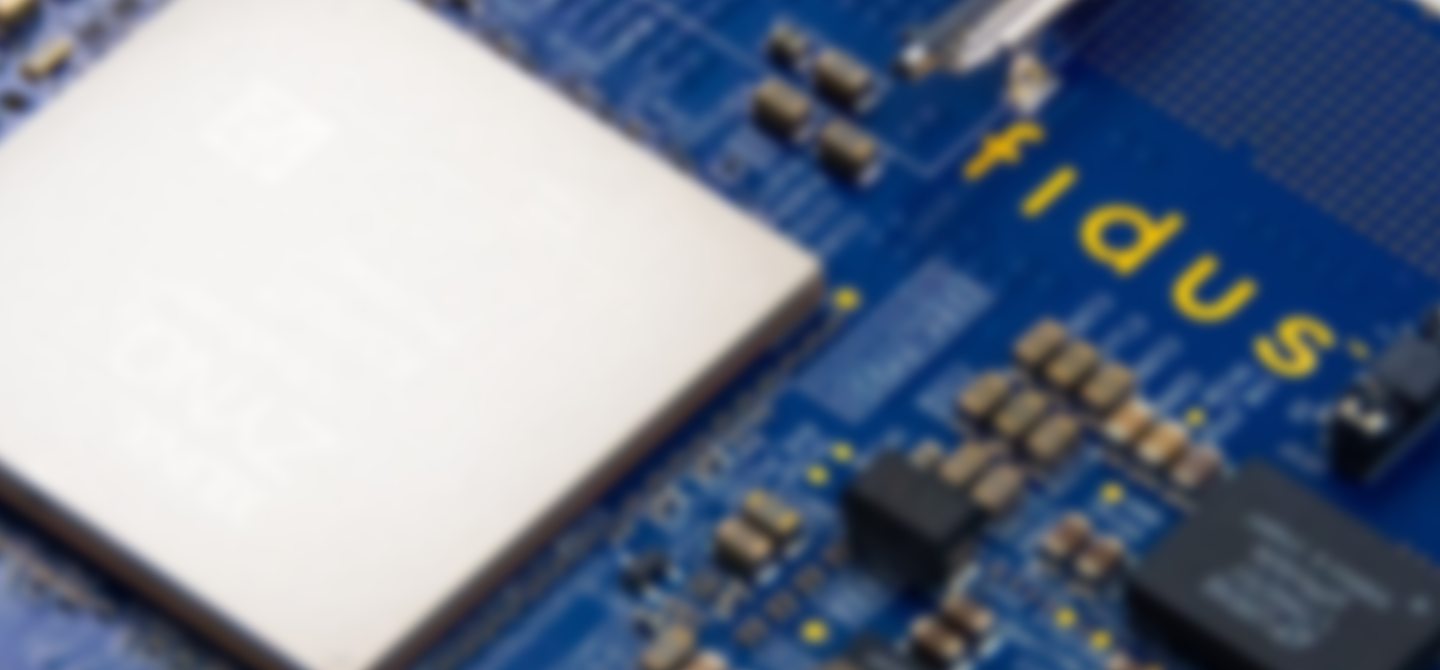 Work with us and you'll trust us like one of your own
Trust us to deliver on time. That's why 95% of our customers come back.
Contact us